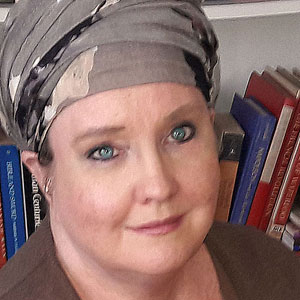 My name is Christine Miller, Classical Christian Homeschooling and Nothing New Press author. I started blogging about homeschooling  issues in 2005 (my first post, and my first "about" post for A Little Perspective).
I was raised in a traditional middle-class American home. I am a product of public education, but since I was a girl interested in science at the time the United States was in the space race with the then USSR (1960s), I was fortunate enough to be placed in the gifted and talented track early on. I spent summers at my beloved grandparents' home, pouring over their collection of World's Greatest Literature, borrowing the Shakespeare volume again and again until it became the most worn volume in the set. Other favorites were Ivanhoe and The Last Days of Pompeii.
I was born again and baptized in the Holy Spirit at the height of the Jesus Movement in the 70s, which only intensified a life-long passion for God's Word sown in my childhood at Lutheran Sunday School. I graduated in the top 5% of my class with honors and went on to university, where I majored in chemistry, although I found all branches of science fascinating. My husband David and I have been married 34 years, and have three children, whom I homeschooled, and five grandchildren.
My husband and I have served in various capacities in church in our lives: in choir, youth group, on evangelism and missions teams, as janitors, nursery workers and coordinators, children's church directors, church secretary, administrative assistant to the pastor, and in women's ministry. Our home church today is Resurrection Fellowship in Loveland, Colorado.
Soon after I began homeschooling, I discovered classical education, and began writing Classical Christian Homeschooling, the first practical how-to guide melding classical education with a "living books" hands-on approach to homeschooling on the internet, to help other moms like myself. My search for an interesting and accurate history curriculum led me to H. A. Guerber's 19th century narrative histories, which my children loved – so much so, in fact, that when they had the occasional sick day, they still begged to at least do history! In order to reprint these treasures for homeschoolers today, and to offer other wonderful homeschooling resources, we began Nothing New Press.
After my parents passed away, I discovered while researching the family tree that my ancestry is of the cohanim — of the Israelite tribe of Levi, something which neither my parents nor grandparents were aware, I am convinced. Prior to this discovery, I had been growing in the Hebraic roots of my faith. It has been an adventure melding my Jewish roots with my Christian faith. Today, when people ask me what I am, I just laugh and say, "I'm a God believer, and a Bible believer, from Genesis to Revelation." This is my statement of faith.
I post daily at A Little Perspective, the permanent online home of all my previous blogs and websites. In 2012, The Homeschool Post published my family's inspiring story in The Myth of the Perfect Homeschooling Family. My newest books depart from curriculum and are an outgrowth of the amazing things I have been learning since bringing a Hebraic perspective to my Bible study: The Revelation of Jesus Christ Revealed, and The Law of Love (get free chapters here!)
2016 Interview with Anne Elliott of Homeschooling Torah: Using the Bible to Teach History