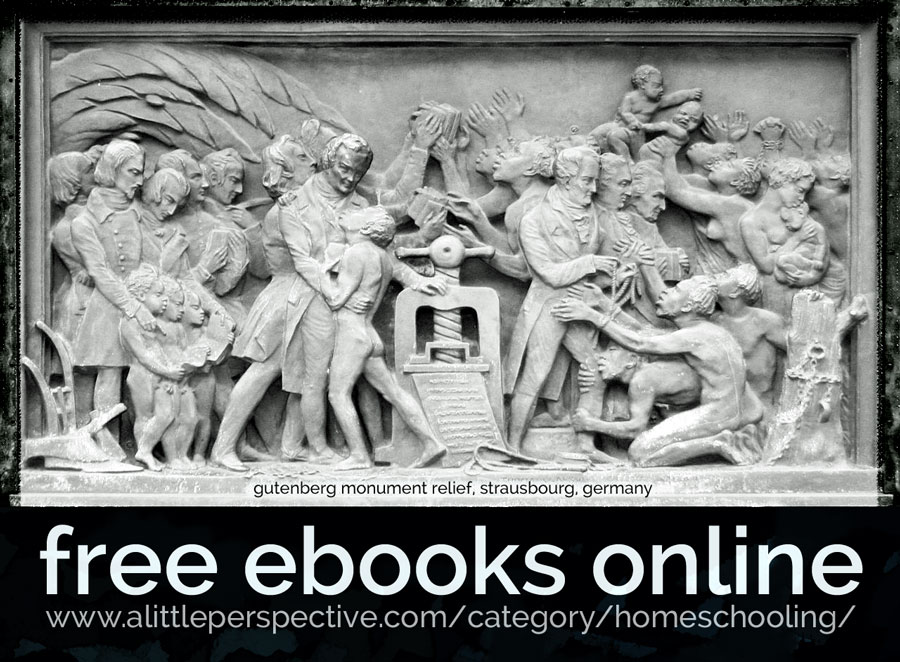 Most of the classic literature and wonderful out of print histories are available for free download in Kindle, Nook, or pdf format, or else to read online as photos of the original pages. This digitizing of library collections and posting them online, freely available to anyone, is like a second Gutenberg press revolution: the first, of course, being when Gutenberg invented the printing press and put books back into the hands of the common man again.
I had a dream many years ago, in which our house caught fire, and I sat in despair watching the flames consume all my beloved books, which, of course, could not be packed up and moved out of harm's way in the very few minutes we had to escape the house. It was shortly after that dream that the Kindle first came on the market, and it is my goal to put all the books of my library on my Kindle eventually. Not that I believe my house will ever catch fire. But if we ever did have to leave the house suddenly because of fire or natural disaster, it takes no time at all to slip the Kindle in my purse, and head out the door.
Here are some places to begin your search:
Christian Classics Ethereal Library
Library of Congress Classic Books
International Children's Digital Library
If you know of others, please leave the web address in the comments. Thank you!