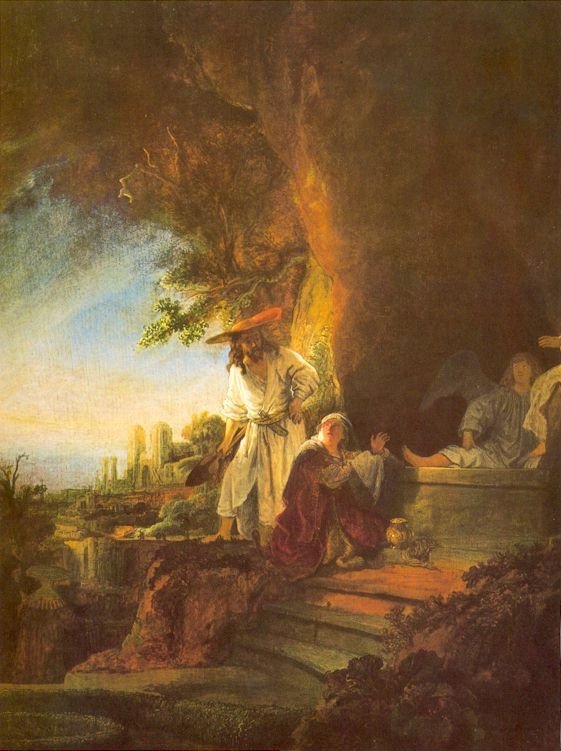 The Risen Christ by Rembrandt

"The Risen Christ Appearing to Mary Magdalen" by Rembrandt van Rijn (Dutch, 1606-1669).
Part of the Royal Collection of Elizabeth II, Buckingham Palace, London.
Rembrandt's contrast of light and darkness characterized the intense struggle on both sides of the Reformation.

---

Reformation Art

Albrecht Durer's Bible Etchings
The link will take you to The Fine Arts Museums of San Francisco website. You must click on "I agree" to enter. After entering, type "durer" in the artist search box to view over 200 etchings from Albrecht Durer.

---

Reformation Culture & History

Hall of Church History
Award-winning site, with reason. Comprehensive, attractive and easy to use.

Reformation Ink
"It is our contention that the theology of the Reformation is the purest expression of Christianity on the planet. This site exists in order to make important and hard-to-find primary source Reformation documents readily accessible. This not only includes books and articles from the sixteenth century, but also works from authors who stand in the Reformation tradition." Very nice site!

---

The above pages will get you started on many fascinating hours of research and discovery regarding all aspects of Reformation culture and history. However, if you need additional site suggestions for further help and more specific research, please visit History on the Internet: Reformation, where you can find many more high quality links.

Classical Christian Homeschooling: Classical Education at Home
Site designed and maintained by Christine Miller / This page last revised February 2000
Art History: The Risen Christ by Rembrandt
http://www.classicalhomeschooling.org/reformation.html
Copyright © 1997-2000